4:20 FUNK MOB
At CODA - NYC (7/22/03)
<![if !supportEmptyParas]> <![endif]>
---
<![if !supportEmptyParas]> <![endif]>


Dr. Brookenstein with funkateer/co-owner of CODA, Dave Pollak!!
<![if !supportLineBreakNewLine]>
<![endif]>
At 10:15pm, the 4:20 Funk Mob made their thunderous assault on the NYC club CODA!!! The Undisco Kidd himself, great powerful drummer Gabe Gonzalez, made a point to throwdown on the nastiest drum solo in Gonzalez history on his namesake song....."Undisco Kidd (The Girl is Bad)"!!!!!
On "Undisco Kidd", Blackbyrd McKnight set the place afire with a scorching lead guitar solo and rapper/vocalist extraordinaire L.A.W. threw down on lead vocals, with Clip Payne on additional vocals & "man-in-the-box"!!
"Get Off Your Ass and Jam" was a special highlight for the legendary guitar messiah Michael "Kidd Funkadelic" Hampton, and again, Gabe was there to rip up some more drums!! "Stuff & Thangs" was followed by a brief interlude of the slow, sleazy funk of "Pussy" (off the AMERICA EATS ITS YOUNG album).<![if !supportFootnotes]>
---
<![endif]>.....unfortunately, "Pussy" was only around for a minute.....DAMN!! Why did they have to take "Pussy" away so soon (before a brotha could get his nut)???
"Pussy" was good, but it was gone and "Red Hot Momma" was next......WHEW!!! What can I say? Lead guitarisms galore, spicy keyboardisms to the extreme (thank you, Original PFunker Pete Piscaryzk), and funky thumpin' bass riffs (thank you, Original PFunker Derrick Davis) were definitely what the doctor ordered.....uh, even Dr. Brookenstein, baba!!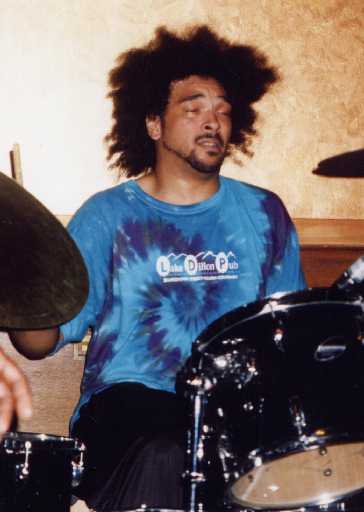 The "Undisco Kidd"......Gabe Gonzalez......A DRUMMER NOT TO BE FUCKED WITH!!



"Baby I Owe You Something Good" featured Funk-Kin drummer Nowell Haskins on lead vocals and great lead guitarisms by Kidd Funkadelic!!
"COSMIC SLOP" FEATURED THE GREAT, LEGENDARY PARLIAMENT VOCALISTS CLARENCE "FUZZY" HASKINS, "STING" RAY DAVIS AND "SHADY" GRADY THOMAS ON ADDITIONAL VOCALS!!! GENE THOMAS (OF ORIGINAL PFUNK) WAS ON LEAD VOCALS.......AND SO GOOD, I WISHED THAT I COULD HAVE REWARDED HIM WITH LOT OF COOKIES!!! PAISLEY (ORIGINAL PFUNK GUITARIST) WAS ALSO ON BACKING VOCALS!!
"I'll Bet You" featured Amy Douglas (of AETHOS) and Nowell Haskins on backing vocals....powerful guitar crunching by Kidd Funkadelic caused the building to shake!!






Uh, oh....Gabe, are those 'shrooms kickin' in again??!!!!



"The Goose" was just too, too funky for words!!
"There's Nothing Before Me But Thang" was so funky......the Original Parliament members Fuzzy, Ray and Grady were in funk heaven, and so was I, as I was singing with Fuzzy (in the audience)!! "Funky Woman" was the last song that annihilated CODA with its funky rock energy!!
The show was over pretty damn early though at 12:15am.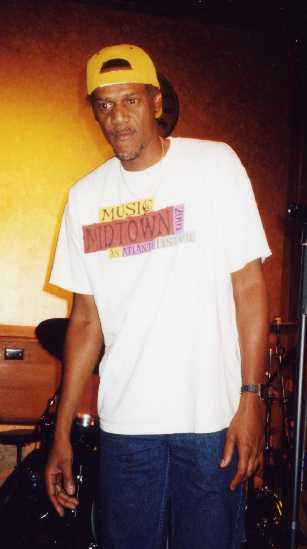 Original PFunk drummer, Ben Powers Jr., was in da house checking out 4:20!!!

<![if !supportLineBreakNewLine]>
<![endif]>
<![if !supportEmptyParas]> <![endif]>
---


Submit suggestions or comments to david.brooks@brookenstein.com