ALLIGATOR ZYDECO
At Bottoms Up - Clifton Heights, PA (5/10/03)
<![if !supportEmptyParas]> <![endif]>
---
<![if !supportEmptyParas]> <![endif]>

<![if !supportLineBreakNewLine]>
<![endif]>
At 9:45pm, the Philly-based zydeco band, ALLIGATOR ZYDECO, started with some good zydeco music.......their music reminds me of Buckwheat Zydeco. Some of their uptempo zydeco jams include "Why You Wanna Make Me Cry?", "Steppin' Out" and "'tit Fille"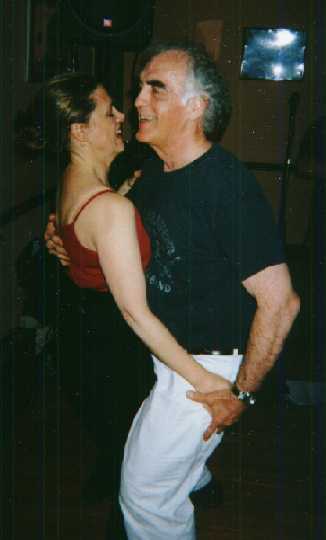 Alligator Zydeco fans in action!!!


"Steppin' Out" was a serious funky zydeco song, featuring some super-funky bass soloing, recalling a War song by the name of "The Cisco Kid"!!!! (Yeah, it was a foot-stompin' good time at Bottoms Up!) The drumming was very good and so was the rubboarding, although I felt the rubboarding was a little too much in some of the songs. The band also did the Professor Longhair song "Goin' to New Orleans" and it was a VERY lively version!! ALLIGATOR ZYDECO did a very good blues song, featuring some good blues guitaring and lead vocals by the guitarist! The first set ended at 10:45pm.
<![if !supportEmptyParas]> <![endif]>
---


Submit suggestions or comments to david.brooks@brookenstein.com