FELICIA COLLINS & THE LIFE
At the Sugar Bar - NYC (3/25/05)
<![if !supportEmptyParas]> <![endif]>
---


FELICIA COLLINS & THE LIFE!!
<![if !supportLineBreakNewLine]>
<![endif]>
At 10:20pm, Felicia Collins & The Life started their set with some good funky rock stuff (which I cannot recall its name right now), followed by "Weight of the World" featuring a great lead guitar solo by Dave! "Say a Little Prayer" featured some good powerful drumming by Steven Williams! The next song was a nice midtempo song featured some distorted guitarisms that worked well. Felicia and the guys did the classic "We Got The Funk" with some hardcore funk-rockisms!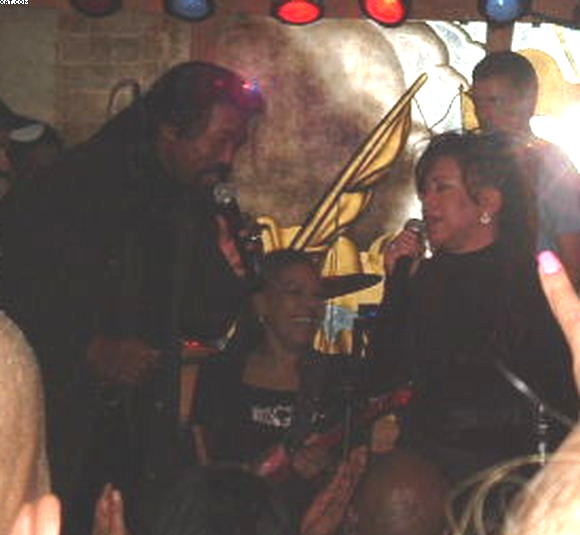 Ashford & Simpson, with Felicia sandwiched in the middle!


The audience was surprised by the guest performance of Nick Ashford and Valerie Simpson (who were there to check out Felicia), who performed the funky hit "Don't Cost You Nothing"...the funky energy of The Life coupled with the great legendary vocals of Nick & Valerie were a concert-goer's dream come true! Things got better with the performance of N.E.R.D.'s "Things Are Getting Better"...Felicia rapped her way expertly through the funk-hop track, with some great thumpin' bass licks by Buster...maybe things sounded great 'cuz FELICIA'S DA SHIT!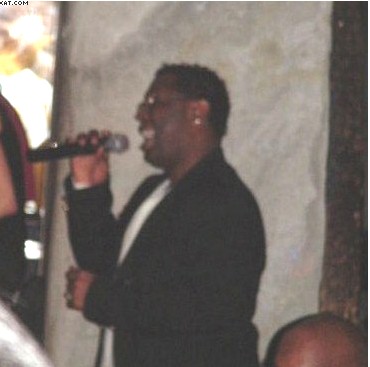 Things slowed down with the performance of "Hole in My Heart", which was followed by some Jacksons hits. The Life performed "Heartbreak Hotel" better than The Jacksons ever could, featuring some great synthesizer work by Valerie (not Simpson) and an interesting jazz-funk breakdown in the middle of the song!! Then, it was time to "Shake Your Body Down to the Ground"...and that's what all the fans did!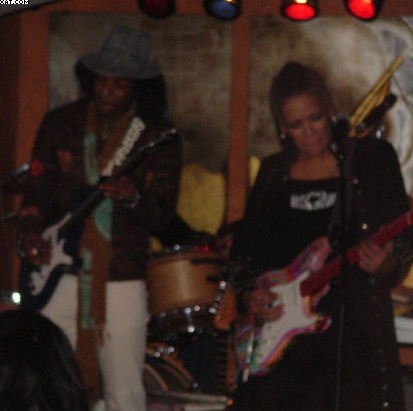 Lidell & Felicia Collins


The Life's show went from funk-rock to blues-rock when guitarist/vocalist Lidell joined the band for one song.....the hardcore rock guitar work of Lidell was nothing short of pyrotechnic and his voice reminded me of Jimi Hendrix!! Felicia's guitarisms were tight as well! The show ended with an encore, featuring a guest performance by Raheem...a uptempo R&B tune that had everyone jammin' for te last 6 minutes of the show. The show ended around 12:00 midnight.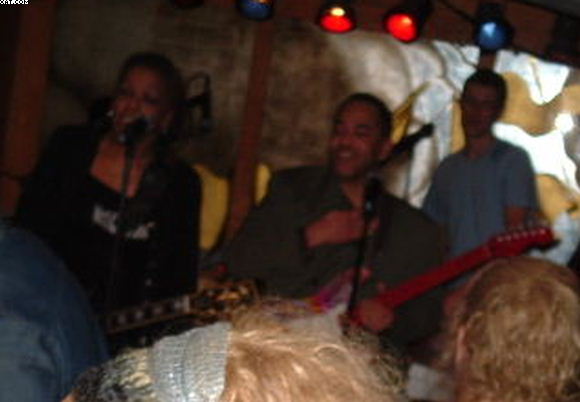 Felicia Collins & Raheem!


By the way, it was interesting to see Hollywood actor Samuel L. Jackson ("Coach Carter", "Pulp Fiction",...way too many films to mention!) in the audience!!!! (Check out the picture below!)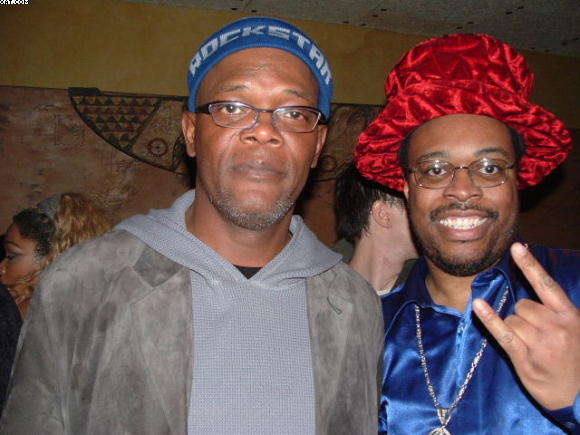 <![if !supportLineBreakNewLine]>
<![endif]>

<![if !supportLineBreakNewLine]>
<![endif]>
<![if !supportEmptyParas]> <![endif]>
---


Submit suggestions or comments to david.brooks@brookenstein.com